Congratulations Josiah Gourley, #1899, CAP's Newest Pilot
Spaatz recipient C/Col Josiah Gourley (#1899) completed his private pilot check ride on 29 May, earning his wings using funds from a Spaatz Association Aerospace Leadership Scholarship.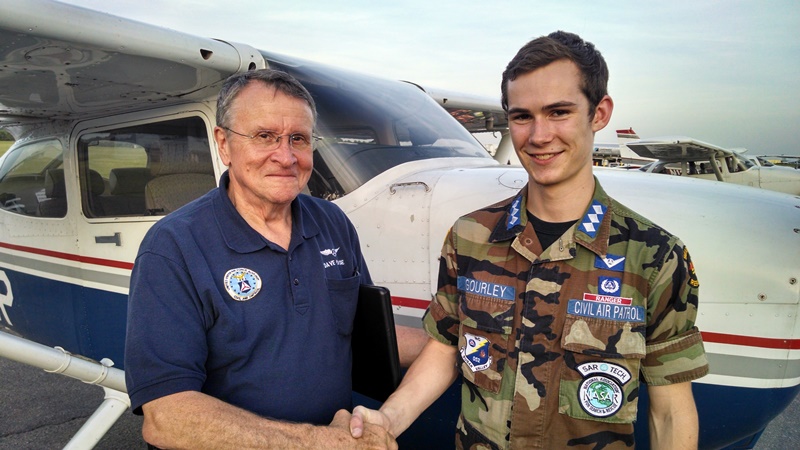 Check pilot Maj David M. Morse wrote "C/Col Gourley is an outstanding young man and was deserving of this scholarship. It was a real pleasure on my part helping him achieve a dream of flight."
Cadet Gourley's flight training was made possible in part by a $2,500 flight scholarship granted by the Association in 2013.  Each year the Association awards 4 or more scholarships to deserving CAP cadets who have earned the Mitchell Award and are at least 15 years of age.  For more information on the Aerospace Leadership Scholarship program, visit www.spaatz.org.