2014 Board Nomination Deadline Extended
Spaatzen,
We are still looking for additional applicants to be members of our Board of Directors.  This year, we have openings for a President, Secretary, and five Directors.
Deadline for self-nominations is 25 June 2014 has been extended until Sunday, 6 July 2014.  For more information, click the flyer below.  Voting will now begin on 15 July 2014.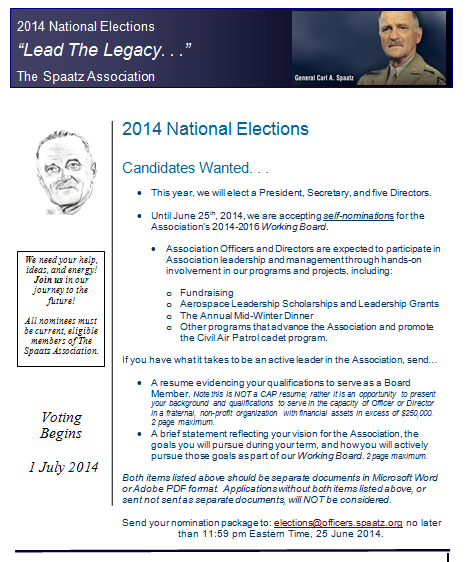 (Click to download a flyer, or visit our Elections Page for more information.)