2015 Grant Program Information
On 11 November, The Spaatz Association reauthorized it's very successful Leadership Grant Program for 2015.
The Leadership Grant Program is designed to foster leadership development in CAP cadets and may be used to defray the cost of any type of leadership development activity for individuals and units.
Grants are issued QUARTERLY! The next grant window closes on 31 January 2015.  For more information and to apply, visit our Grant Program page.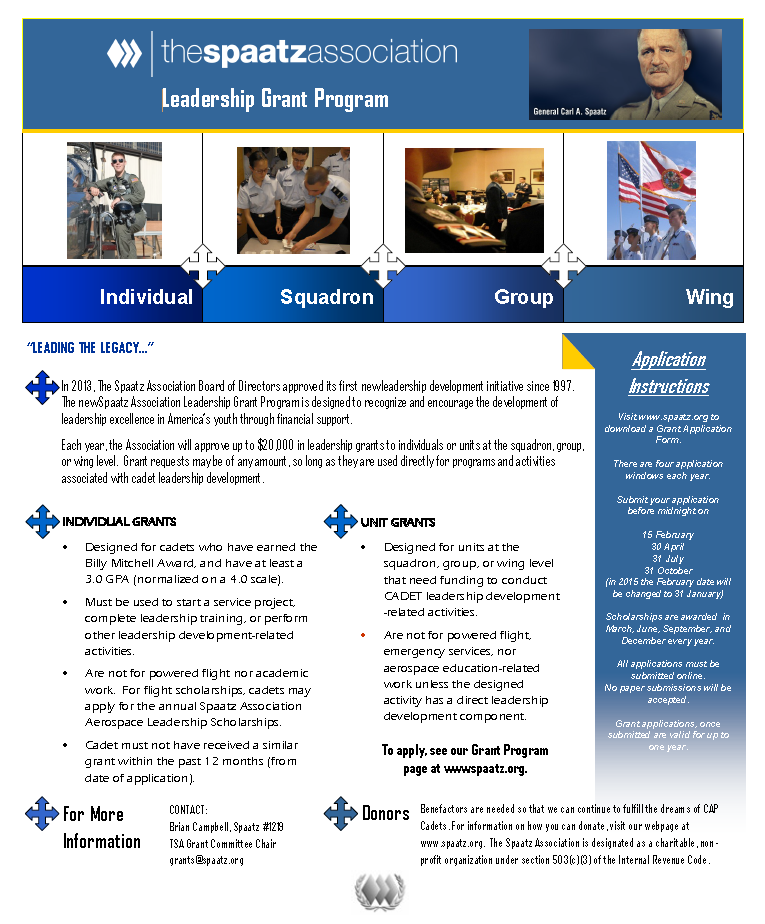 Click here to download our grant program flyer suitable for printing and hanging in your units!