First Quarter Leadership Grant Applications – Due 31 January
Time is running out to get your Leadership Grant applications in for this quarter.  Applications are due by 1600 Eastern Time on 31 January to qualify for grading.  Grant applications not awarded previously will remain on file and be reconsidered for a maximum of one year, or until the funding date (the date funds are needed by the member) has passed, whichever is earlier.
Grants are available for individuals and units (at squadron, group, wing, region, or national levels).  For more information, see our Leadership Grant page.
How Do I Apply?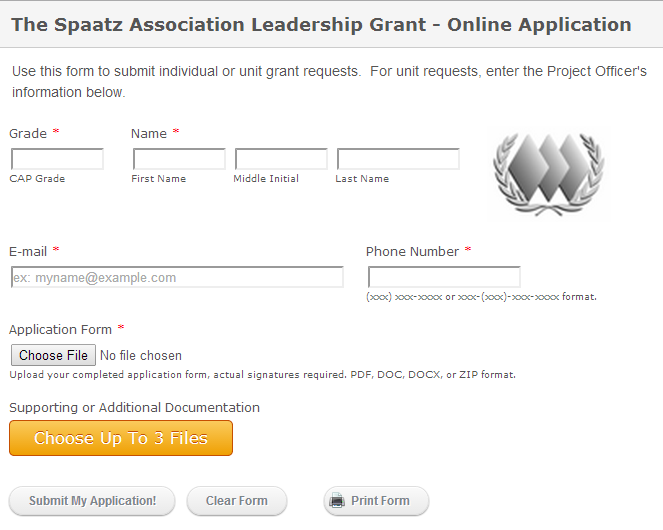 1) Download an application form (see below).
2) Read the embedded instructions and fill out the form.
3)  Scan the form.  Actual signatures are required.
4)  Upload the form at using the APPLY NOW button!
Grants are made four times each year.  Your application will be kept on file for 12 months.

 Apply online each quarter!
For more information, or to find out your grant application status, contact us at grants@spaatz.org.