Only Two-More Weeks to Register for 2017 Mid-Winter Dinner
Feb 08, 2017
TSA Webmaster
This year, you must register for the dinner using the link at the bottom of this page.
Do NOT use the link at www.winterdinner.org.
There are only two more weeks to register for the 2017 Mid-Winter Dinner.  If you can't make it to Virginia, please consider sponsoring a cadet (by name, or by donating to our sponsor pool)!
2017 Spaatz Association Mid-Winter Dinner
15th Annual Dinner and Awards Gala
March 4th, 2017
Crystal City Marriott at Reagan National Airport
1999 Jefferson Davis Highway, Arlington, Virginia 22202
6:00 pm Reception
7:00 pm Dinner and Awards
Dress: Military Service Dress or Business Attire
Guest Speaker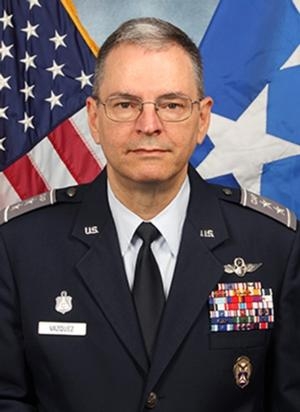 Maj Gen Joseph R. Vazquez, CAP
National Commander
This is our fifteenth annual dinner and awards event and is always a wonderful evening of fellowship. Proceeds benefit The Association's scholarship and grant funds which support today's Civil Air Patrol Cadets.
For more information, or to register, click the button below.