New Merchandise – Lapel Pins / Tie Clasps
Nov 15, 2019
Jay Sliwinski
Fellow Spaatzen,
I'm excited to announce that we have a new version of our lapel pins for sale.  In addition, they now have longer pins and come with tie tack chains in case you want to use them for that purpose.  These new pins are for sale for $6.00 online (plus shipping) and will also be on sale at the Midwinter dinner for $5.00.  They come in both silver and gold (for life members).
Check out our merchandise page at http://www.spaatz.org/spaatz-merchandise/ for more information.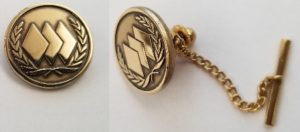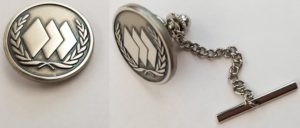 There is a limited supply of the old lapel pins available for sale for $5.00.   Contact secretary@spaatz.org if you are interested in these.
Jay