Download Our New Social Media Flyer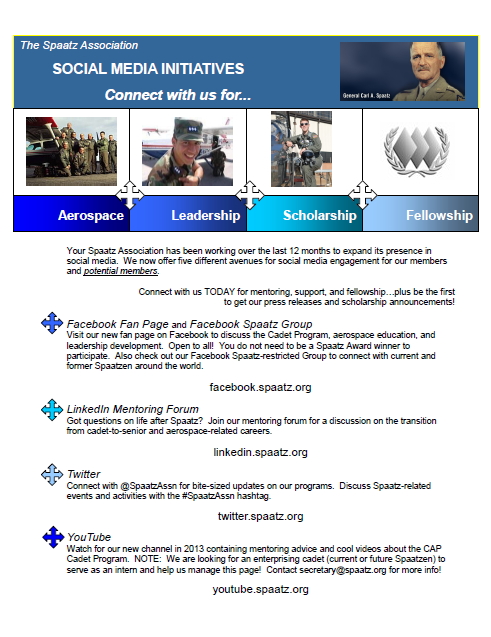 Your Spaatz Association has been working over the last 12 months to expand its presence in social media. We now offer five different avenues for social media engagement for our members and potential members.
Connect with us TODAY for mentoring, support, and fellowship…plus be the first to get our press releases and scholarship announcements!
Download this PDF file to print and display in your units to support our current social media programs.